Company Info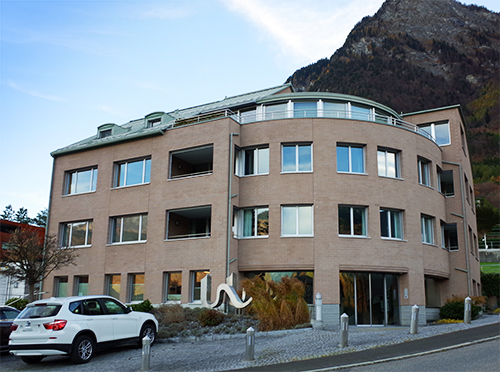 | | |
| --- | --- |
| Address | Alte Churer Strasse 45 FL-9496 Balzers Liechtenstein |
| Representative | Markus Count Matuschka de Greiffenclau |
TIMA Tokyo INC
TIMA Tokyo INC was spun off and established in 2019 as the manufacturing and sales company for Oxicut in Japan.
The TIMA Medical Foundation has been supporting medical research and development around the world, especially in areas that are not covered by major pharmaceutical companies.
To date, TIMA has supported projects such as gene therapy for glioma brain tumors, research on reducing the health hazards of alcohol, research on metabolic syndrome (mainly diabetes), inhibition of reactive oxygen species (anti-aging), and development of new antibacterial drugs that do not develop drug resistance.
These researches are mainly based on the results of the research team led by Haruhiko Inufusa.
Established
June 21, 2019
Representative
Representative Director and Chairman President Sho Tanaka
Address

・Tokyo Head Office
〒150-0013 
2-28-3 Ebisu, Shibuya-ku, Tokyo SP15 EBISU 3F

・Osaka branch
404-1-9-1 Minamisemba, Chuo-ku,
Osaka city 542-0081

Capital
JPY 8 million
Major shareholders
European Medical Foundation TIMA
Business description
Twendee X Manufacturing and sales
Tokai National University Organization Gifu University, Institute of Advanced Studies, Center for Scientific Research Infrastructure, Department of Antioxidant Research
Special Professor:Haruhiko Inukofusa
Location:1-1 Yanato, Gifu-shi, Gifu 501-1194, 7th Floor, Faculty of Medicine Building 7S33
URL:https://antioxidantres.jp/
All of our products were developed at Gifu National University.